This is Part one of a two part series. Click here for part 2
Verbal attacks, insults, disrespect, rotten experiences, etc... are members of a "negative energy family" designed to damage your sense of self-worth. Sometimes, you are caught off-guard and other times you know they're coming. Nevertheless, the impact is the same. Another "chink in your armor" has found a home in your psyche!
Your feelings are hurt and you feel dejected. Remember this saying "you can't control what happens but you can control what you do about it."
So, what do you do???
Read my blogs on dealing with adversity
Start with your mind!!! - Shakespeare once said "...there is nothing either good or bad but thinking that makes it so."
Do all negative experiences have to be perceived as such? No. Good and bad experiences are subjective. There is a cycle of positive and negative energy that travels in and around us. Sometimes our minds misinterpret this energy. Most experiences are not all negative or all positive. Adversity can be a blessing in disguise or a curse, depending on your perspective.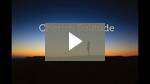 FREE Download
10 Simple Treasures®
set to music to inspire you!
Of course I'm not naive... there are exceptions to Shakespeare's quote! No matter what you're thinking, at times evil will be present.
However, no matter how bad the situation, you still have the power within you to overcome every adversity!
Look at adversity this way : when you survive another perceived attack, your emotional shield becomes stronger!
Remember, only you can attach meaning to your experiences.
In Part 2, I reveal 10 secrets to overcome adversity.
Proudly wear your emotional armor, chinks and all... ;-)
To your success and happiness,
NEW GIFT!
10 Simple Treasures®
set to music to inspire you!