---
"Exceptional leaders use words to tear down walls and build bridges." -- Linda B James
Exceptional leaders are generally gregarious and natural born wordsmiths. They implicitly understand the impact of written and spoken words. At times, they also hold heretical viewpoints that invariably elicit diverse reactions.
CLICK HERE
for Muhammad Ali's Quotes

Like him or not, Muhammad Ali was known to be bold, abrasive and often funny. He also used words to build rapport and become a world figure. I have captured a few of Muhammad Ali's quotes to illustrate his power to change hearts and minds.
Please click the link below to watch a video of his quotes. You are also invited to join the LBJ Club for other inspirational material and free downloads.
To your success,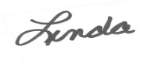 ---
Join the LBJ Club...
listen to life changing interviews
and download FREE inspirational materials
---
Click here to read other blogs